The Incident and Hospital
April 8, 2012
On Easter Sunday, 8th April, 2012 I was out with friends and family enjoying a few drinks. On arriving at a bar I went to the toilet, meanwhile a fight broke out in the lounge area of the bar. A person who had been involved in the brawl came into the toilet and punched me whilst I had my head down doing my trouser buttons up. I flew back, and my head hit the tiled floor hard. I was knocked unconscious. An ambulance came to the emergency and I was rushed to Hull Royal Infirmary with suspected brain trauma.
After CT scans I was admitted to Neurosurgical ward 4/40 at Hull Royal infirmary. Consultants told my family that I was lucky to be alive!
April 10, 2012
I had suffered a frontal lobe brain haemorrhage and contusions.
Here's a link that covers other brain injuries that may apply to you or a loved one –
April 13, 2012
I spent the first few days in and out of consciousness. When I woke up I suffered seizures and was taken to high dependency for 24-hour care. This was all very distressing for my family.
The reasons for the seizures were not known but doctors said it was either my brain not managing salt levels properly or possible epilepsy brought on by the brain injury. After a few days, I was able to return to Neuro ward 4/40.
April 18, 2012
The time spent in hospital is a blur to be honest. My family said I was very confused and repeated myself a lot. I didn't make much sense. I remember hallucinating which at the time I thought was real. It was 'The Borrowers' (little people) from the TV show. I saw them helping out on the ward and one was washing the wheels on my bed. I gave him the thumbs up. At the time, I thought it was an undercover government operation. Not sure if it was the injury or the medication, but I was out of it!
April 20, 2012
My dad took this photo in HRI. It was the first time I got out my bed and sat up alone.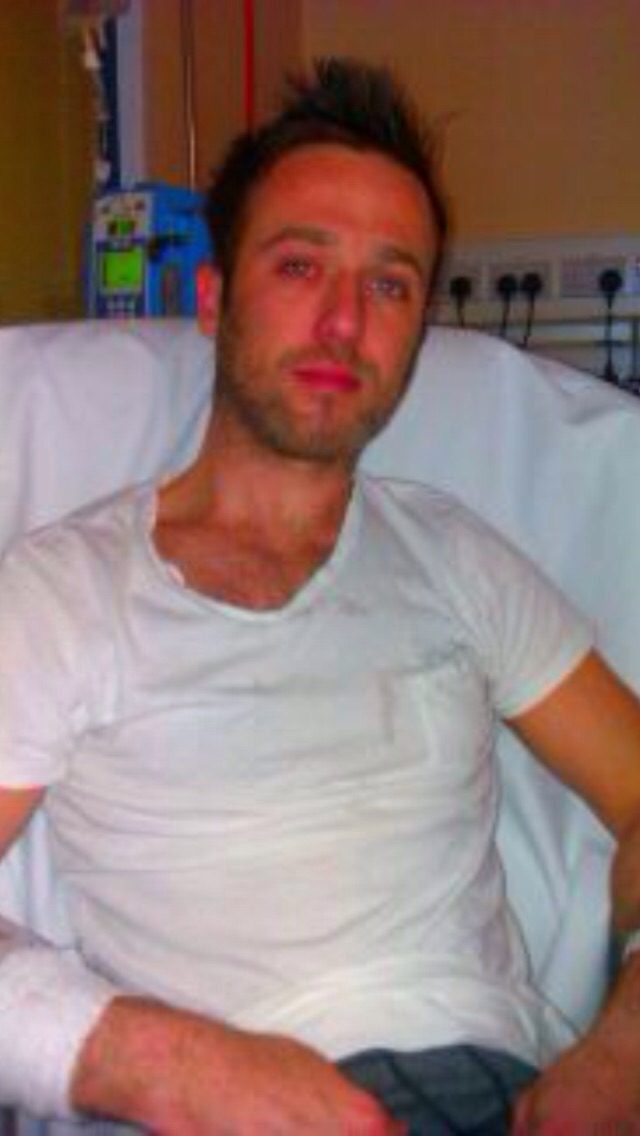 April 24, 2012
Whilst in hospital I didn't understand what had happened to me. People mentioned the assault, but it hadn't registered properly. I was in a daze with limited insight into my situation and limited function.
My limited insight meant that I was unaware of normal life and my behaviour. Conversations and interactions with my family were different but I didn't know. This must have been difficult for my family.
April 28, 2012
My family were told I had to be put on epilepsy medication. It was a precaution in case I had developed it as a result of the brain injury.