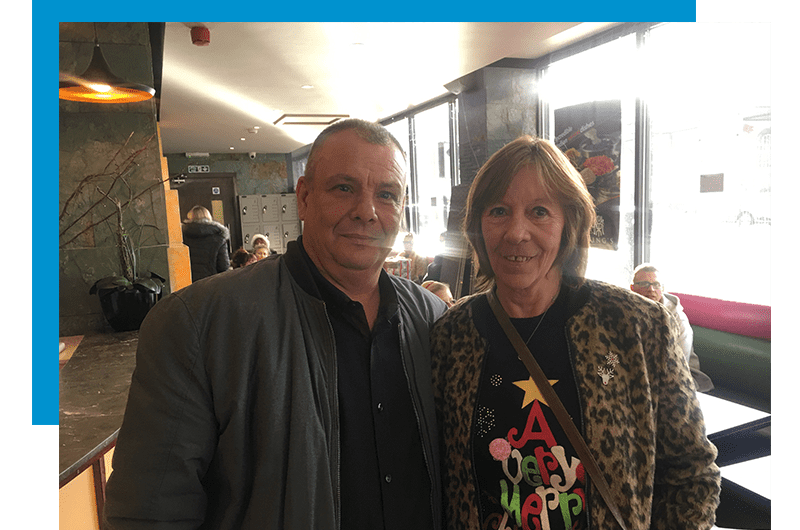 Lynda's Story
Brain injury: Brain haemorrhage
Date of brain injury: 2015
What happened?
It was my husband's 50th birthday, I was walking with my friend. Next thing I remember I was in Hull Royal Infirmary. I went for a head scan and the doctors said I had bleeding on the brain. They kept me in hospital and I was discharged after 2 days. I then got an abscess which burst and the doctors gave me antibiotics. After my injury I didn't go outside for a long time as I was so frightened. I used to get frustrated with my husband and son. My husband continued to encourage me to go out with him on short walks. I saw a poster for P.A.U.L For Brain Recovery while in hospital and my husband said "let's go there".
How has the charity helped?
Being part of the charity has been excellent. I know I've got a problem with anger but the charity has helped me with both my anger and anxiety. I don't go out much on my own but I go to the centre so I've got some of my independence back. I've made some great friends at the centre who I can now rely on. If I need them, they're always there for me. The staff are excellent, they help me a lot. I can tell them anything and they're always there for me and every other service user.