P.A.U.L For Brain Recovery & Joy 4 Joel 2023 Charity Golf Day starts in...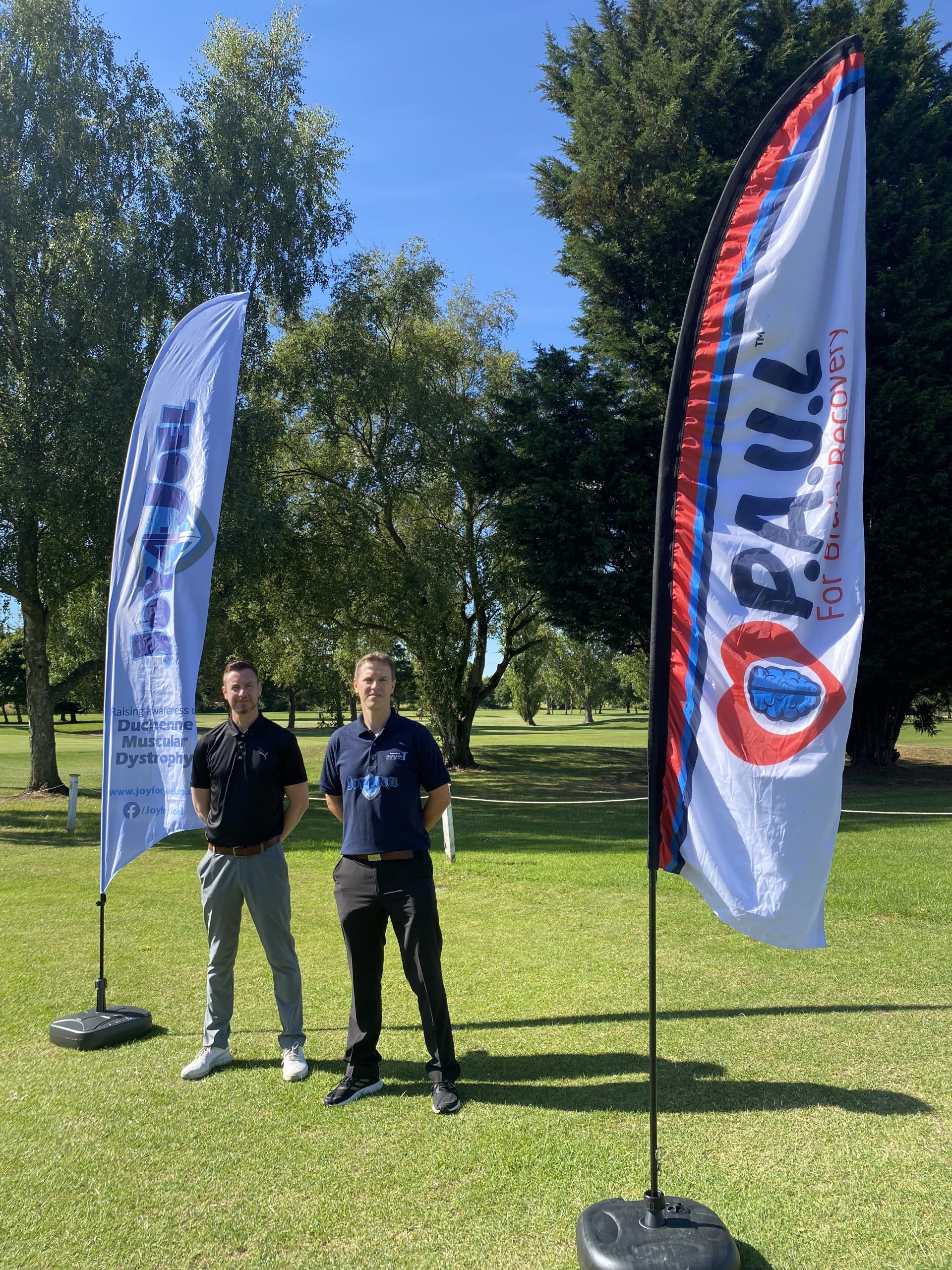 I have had the pleasure of attending this golf day twice, the organisation is second to none, a friendly welcome, great venue finished with good food and company. Playing golf and supporting a great charity made easy!
About the 2023 Charity Golf Day
Our well-loved, annual Charity Golf event is back and taking place on Friday 30th June 2023. It's going to be an incredible day!
Join us at Ganstead Park Golf Club for an unforgettable day of sporting competition in aid of P.A.U.L For Brain Recovery AND Joy 4 Joel.
Sign up as a team of four and compete to win the prestigious title – Winners of the annual P.A.U.L For Brain Recovery AND Joy 4 Joel Golf Day Cup! On arrival, you will enjoy a complimentary breakfast, followed by 18 holes of golf in this stunning park setting. After showing off your skills, join us for a delicious meal and tombola. Throughout the day, your team can also win fantastic prizes and, of course, compete for the overall trophy.
All to raise funds to for two fantastic local charities.
OPEN AM-AM Tournament: Stableford 2 scores to count-Maximum handicap 28 with 3/4 allowance.
Registration at 8.30am – Shotgun tee-off at 9.30pm.
Joel Wilkinson is a 10 year old boy from Hull battling the rare, incurable muscle wasting disease Duchenne Muscular Dystrophy (DMD). JOY4JOEL was created when Joel turned 3 and aims to provide funding support and awareness of DMD.
P.A.U.L For Brain Recovery are a community-based service, which exists to make life easier after brain injury by providing guidance and support to empower all affected.
Our person centred approach gives service users the tools to manage the challenges of daily living following brain injury and helps them to avoid crisis.
All proceeds form this event will be split between the two charities.
From £220 per team – Business sponsorship available